Elitelure Boo Bug Jig
Un jig ultra compatto con uno skirt denso di filamenti sottillissimi.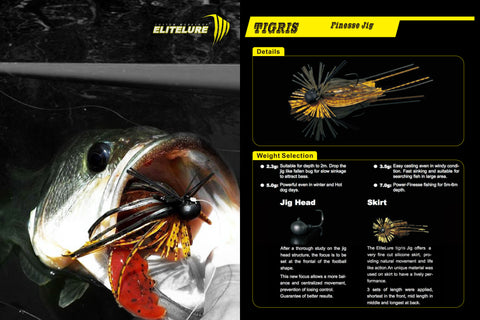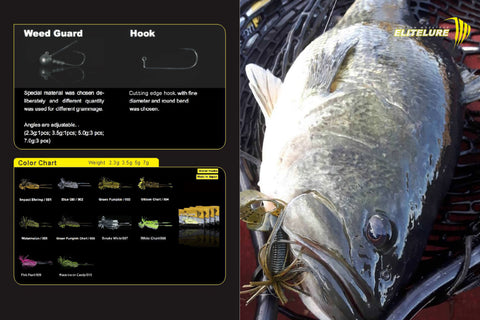 EliteLure BOO BUG JIG is a bait with surprising vitality. It's an ultra compact jig assembled with a skirt dense with thin filaments and tied in such a way that it literally opens around the hook, pulsing to the minimum at the slightest call. The guard with average hardness will allow effective presentations even in the middle of articulated structures and at the same time secure irons at a distance with window tubes. Tied with wire in metal to increase the duration and correct arrangement during the Time. Love Chemically sharp Owner equipped with trailer keeper.



Recommended in combination with small trailers such as craw and creatures.